| | | | | | |
| --- | --- | --- | --- | --- | --- |
| NYG | 3 | 7 | 0 | 0 | 10 |
| TB | 7 | 10 | 10 | 3 | 30 |
Odds Across Sportsbooks
Game Charts
NYG0%
TB100%
Passing
FP
ATT
CMP
YDS
YPC
TD
INT
LONG
SACK
RATE

Daniel Jones

7.68
38
23
167
7.3
1
2
28
2
57.68
Rushing
FP
ATT
YDS
YPC
LONG
TD
FUM

Saquon Barkley

11.6
6
25
4.2
12
0
0

Daniel Jones

7.68
3
10
3.3
6
0
0

Devontae Booker

3
3
15
5
9
0
0

John Ross

1.6
1
16
16
16
0
0
Receiving
FP
TAR
REC
YDS
YPR
LONG
TD
FUM

Saquon Barkley

11.6
6
6
31
5.2
11
0
0

Kadarius Toney

11
12
7
40
5.7
8
0
0

Andrew Thomas

7.2
1
1
2
2
2
1
0

Darius Slayton

5.7
7
4
37
9.2
21
0
1

Kyle Rudolph

3.8
1
1
28
28
28
0
0

Evan Engram

3.2
5
2
12
6
9
0
0

Devontae Booker

3
1
1
5
5
5
0
0

Kenny Golladay

2.2
2
1
12
12
12
0
0

Chris Myarick

0
1
0
0
0
0
0
0

Collin Johnson

0
1
0
0
0
0
0
0
Kicking
FP
FGA
FGM
PCT
LONG
XP

Graham Gano

4
1
1
100
37

1

/

1

Team Defense
FP
PA
TD
SACK
FR
INT
YDS

NYG

2
30
0
1
0
1
402
Passing
FP
ATT
CMP
YDS
YPC
TD
INT
LONG
SACK
RATE

Tom Brady

19.28
46
30
307
10.2
2
1
35
0
89.67

Blaine Gabbert

0.24
2
2
11
5.5
0
0
8
1
89.58
Rushing
FP
ATT
YDS
YPC
LONG
TD
FUM

Mike Evans

20.3
1
10
10
10
0
0

Tom Brady

19.28
1
10
10
10
0
0

Chris Godwin

19.2
1
7
7
7
0
0

Leonard Fournette

13.4
10
35
3.5
7
0
0

Ronald Jones II

9.3
8
33
4.1
9
1
0

Breshad Perriman

3.6
1
-3
-3
-3
0
0

Ke'Shawn Vaughn

0.4
3
4
1.3
3
0
0

Blaine Gabbert

0.24
2
-2
-1
-1
0
0
Receiving
FP
TAR
REC
YDS
YPR
LONG
TD
FUM

Mike Evans

20.3
11
6
73
12.2
21
1
0

Chris Godwin

19.2
6
6
65
10.8
18
1
0

Leonard Fournette

13.4
6
6
39
6.5
10
0
0

Rob Gronkowski

13.1
8
6
71
11.8
35
0
0

Cameron Brate

4.7
6
2
27
13.5
15
0
0

Breshad Perriman

3.6
4
2
19
9.5
14
0
0

O.J. Howard

2
1
1
10
10
10
0
0

Tyler Johnson

1.8
3
1
8
8
8
0
0

Giovani Bernard

1.3
1
1
3
3
3
0
0

Jaelon Darden

1.3
1
1
3
3
3
0
0
Kicking
FP
FGA
FGM
PCT
LONG
XP

Ryan Succop

12
3
3
100
40

3

/

3

Team Defense
FP
PA
TD
SACK
FR
INT
YDS

TB

12
10
0
2
1
2
215
Game News
#Giants RB Saquon Barkley is officially active for tonight. So is #Bucs TE Rob Gronkowski.
Every play that he has the ball in his hands Kadarius Toney does something cool. Dude is electric.
Joe Judge put this loss on the coaching staff. Jason Garrett's job security feels more tenuous right now than ever before. By a lot.
Andrew Thomas has more receiving TDs this season than Kenny Golladay. What a world.
Fourth quarter ... down 17 points ... Yup. It's time to run Devontae Booker!
Graham Gano gets the Giants on the board with a 37-yard FG. Bucs 7, Giants 3 4:04, 1st QTR
INJURY UPDATE: TE Kyle Rudolph has been ruled out with an ankle injury.
Guard Will Hernandez is having a terrible game, even beyond his false start and two holding penalties.
Went to bed late Sunday night, woke up and it's magically Wednesday for the Cowboys. Thank you Jason Garrett, for forever making sure I think of it in this way.
That interception was Adoree' Jackson's first since 2018. Game-changing pick on the tipped ball to set up the tying TD.
Think the loss of starting safety + captain Logan Ryan (reserve/COVID-19) has been understated. It's HUGE. Ryan talked about how important it is to disguise everything vs. Brady, who notices every little tell. Bucs also average 40.5 ppg at home this season. Not ideal for Giants.
Giants: "We're getting our weapons back!" Also Giants: Andrew Thomas only player to reach end zone and two most important passes of second half go to Collin Johnson and Chris Myarick.
I would not take Leonard Williams out on third-and-goal. Why?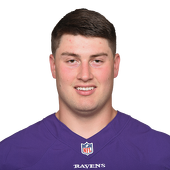 Giants starting O-line in pregame warmups: LT Andrew Thomas LG Matt Skura C Billy Price RG Will Hernandez RT Nate Solder
Benardrick McKinney starting next to Tae Crowder in Giants' base D. Julian Love and Xavier McKinney the safeties.
Other Giants moves: LB Trent Harris signed from the practice squad. TE Chris Myarick + DB Steven Parker elevated from practice squad WR/KR Pharoh Cooper activated from practice squad as a COVID-19 replacement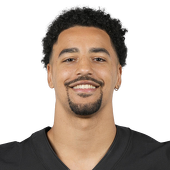 Elerson Smith just got his first career defensive snap. Giants plan to ease the fourth-round pick in.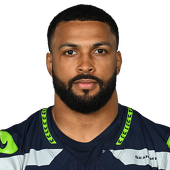 Giants have J.R. Reed and McKinney as 2-deep safeties. Julian Love in LB/slot. Roche almost got to Brady.
With that score, Mike Evans became the #Buccaneers all-time leader in TDs with 72. The player he passed? Mike Alstott 🚛 pic.twitter.com/ryGcWEOLHy
Julian Edelman said on the ManningCast that Tom Brady "hit me up the first day" he joined the Bucs. Said Brady asked if he wanted to join him and he replied "absolutely not."
Bucs' TE Rob Gronkowski, listed as questionable for tonight due to his back, will play as long as there are no pre-game setbacks, per source.
Fantasy recap to Giants and Buccaneers Evans and Godwin 💰 Gronk is back 👀 Saquon Barkley is back 👀 Leonard Fournette 🧐 Giants offensive injuries 🙏 pff.com/news/fantasy-f…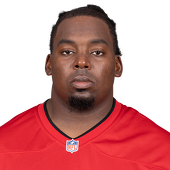 On #MondayNightFootball, Bucs DL Steve McLendon had an interception and Giants OT Andrew Thomas had a TD reception This is the first time in NFL history that a 300-pound player had a TD reception AND a 300-pound player had an interception in the same game
The #Bucs activated CB Sean Murphy-Bunting off IR for tonight's game vs the #Giants and elevated WR Breshad Perriman to the active roster.
Ryan Succop adds a 30-yard field goal and the Bucs are up 30-10. The Giants haven't scored 30 points in their last 21 games. In fact, they've scored 30 just once in their last 27 games. In other words: Save yourselves and go to bed.
We've activated CB Sean Murphy-Bunting and LS Zach Triner from injured reserve. #GoBucs
Antonio Brown's lawyer continues to profess that Brown was vaccinated and that his card wasn't a fake; when will the NFL tell us whether or not it agrees? wp.me/pbBqYq-c6V3
"Thanksgiving turkey's going to taste a hell of a lot better," Bruce Arians says of Bucs' first win in 29 days.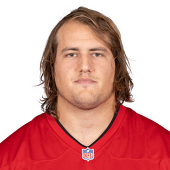 Devin White got a hand on the Jones pass and deflected it to Mike Edwards. Their third takeaway tonight. Bucs take over at the Giants' 39.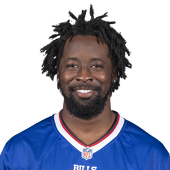 More good news on the injury front for Bucs: Cornerback Dee Delaney has been cleared from concussion protocol and can play in tonight's home game against the Giants.
Bucs NT Vita Vea, listed as doubtful to play, is officially inactive tonight against the Giants.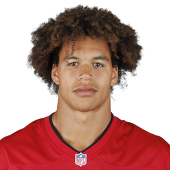 Joe Tryon-Shoyinka is getting a ton of pressure when he's in the game. Only two tackles but he's been disruptive.
Superb downfield blocking on screen to Fournette -- huge gain into red zone, but comes back on an illegal formation flag against Tyler Johnson.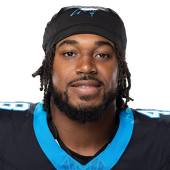 While I was in elevator, Cam Gill gets a sack. His first non-Super Bowl sack of his career.
That's what they call a good game-opening script. Well done, Byron Leftwich.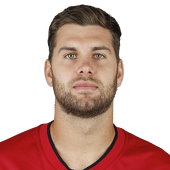 Anthony Nelson sack for the second week in a row.
#Bucs HC Bruce Arians says that SMB played with a lot of confidence. He's happy with how we played. Now they just need Carlton Davis III back.
Lavonte David has now started 145 games, tying Tony Mayberry for the fourth most in franchise history. The only Bucs with more starts are Ronde Barber, Derrick Brooks and Paul Gruber.
NFL teams playing on Monday night can activate players off injured reserve that same day, as would be the case today with Bucs and potentially Sean Murphy-Bunting and Scotty Miller. Bucs have held two open roster spots since Richard Sherman went on IR himself. twitter.com/Viol3t4life/st…
It was a little hard to tell who picked that pass off in the moment, and when we saw who it was the reaction was, "Mike Edwards, of course."
Scoring Summary
| Team | QTR | TIME | SCORING PLAY | | |
| --- | --- | --- | --- | --- | --- |
| TB | 1ST | 11:09 | Tom Brady passed to Chris Godwin to the right for 13 yard touchdown | 0 | 7 |
| NYG | 1ST | 4:09 | Graham Gano kicked a 37-yard field goal | 3 | 7 |
| TB | 2ND | 11:20 | Ryan Succop kicked a 25-yard field goal | 3 | 10 |
| NYG | 2ND | 9:19 | Daniel Jones passed to Andrew Thomas to the left for 2 yard touchdown | 10 | 10 |
| TB | 2ND | 5:12 | Ronald Jones II rushed to the left for 6 yard touchdown | 10 | 17 |
| TB | 3RD | 7:35 | Tom Brady passed to Mike Evans to the left for 5 yard touchdown | 10 | 24 |
| TB | 3RD | 3:58 | Ryan Succop kicked a 40-yard field goal | 10 | 27 |
| TB | 4TH | 7:48 | Ryan Succop kicked a 30-yard field goal | 10 | 30 |
Full Play-by-Play
Injury Report
| Name | Pos | Injuries | Status |
| --- | --- | --- | --- |
| Nate Ebner | SS | Ankle | OUT |
| Levine Toilolo | TE | Achilles | OUT |
| Sterling Shepard | WR | Quadriceps | OUT |
| Blake Martinez | ILB | Torn Acl | OUT |
| Jabrill Peppers | SS | Ankle/knee | OUT |
| Quincy Wilson | CB | Ankle | OUT |
| C.J. Board | WR | Broken Arm | OUT |
| Saquon Barkley | RB | Ankle | OUT |
| Dante Pettis | WR | Shoulder | OUT |
| Lorenzo Carter | OLB | Ankle | OUT |
| Nick Gates | C | Leg | OUT |
| Joshua Kalu | FS | Torn Pectoral | OUT |
| Carter Coughlin | LB | Ankle | OUT |
| Andrew Thomas | OT | Ankle | OUT |
| Shane Lemieux | G | Knee | OUT |
| Kyle Murphy | G | Ankle | OUT |
| TJ Brunson | LB | Acl | OUT |
| Rysen John | TE | Ankle | OUT |
| Gary Brightwell | RB | Covid-19 | OUT |
| Rodarius Williams | CB | Knee | OUT |
| Justin Hilliard | OLB | Ankle | OUT |
| Name | Pos | Injuries | Status |
| --- | --- | --- | --- |
| Rob Gronkowski | TE | Back | OUT |
| Antonio Brown | WR | Ankle | OUT |
| Rashard Robinson | CB | Hamstring | OUT |
| Zach Triner | LS | Undisclosed | OUT |
| Carlton Davis III | CB | Quadriceps | OUT |
| Justin Watson | WR | Knee | OUT |
| Dee Delaney | DB | Ankle | OUT |
| Sean Murphy-Bunting | CB | Elbow | QUES |
| Scotty Miller | WR | Toe | QUES |
| Sadarius Hutcherson | G | Acl | OUT |