| | | | | | |
| --- | --- | --- | --- | --- | --- |
| LAR | 0 | 7 | 0 | 3 | 10 |
| SF | 14 | 7 | 3 | 7 | 31 |
Odds Across Sportsbooks
Game Charts
LAR0%
SF100%
Passing
FP
ATT
CMP
YDS
YPC
TD
INT
LONG
SACK
RATE

Matthew Stafford

9.82
41
26
243
9.3
1
2
33
2
67.43
Rushing
FP
ATT
YDS
YPC
LONG
TD
FUM

Matthew Stafford

9.82
1
1
1
1
0
0

Darrell Henderson Jr.

8.1
5
31
6.2
11
0
0

Sony Michel

5.1
4
20
5
7
0
0
Receiving
FP
TAR
REC
YDS
YPR
LONG
TD
FUM

Cooper Kupp

23.2
13
11
122
11.1
29
0
0

Tyler Higbee

11
5
3
20
6.7
12
1
0

Van Jefferson

8.4
7
3
54
18
33
0
0

Darrell Henderson Jr.

8.1
6
4
10
2.5
6
0
0

Sony Michel

5.1
2
2
11
5.5
9
0
0

Odell Beckham Jr.

3.8
3
2
18
9
13
0
0

Ben Skowronek

1.8
5
1
8
8
8
0
0

Kendall Blanton

1.2
1
1
2
2
2
0
0
Kicking
FP
FGA
FGM
PCT
LONG
XP

Matt Gay

4
1
1
100
37

1

/

1

Team Defense
FP
PA
TD
SACK
FR
INT
YDS

LAR

1
31
0
1
0
0
335
Passing
FP
ATT
CMP
YDS
YPC
TD
INT
LONG
SACK
RATE

Jimmy Garoppolo

15.38
19
15
182
12.1
2
0
40
1
141.67
Rushing
FP
ATT
YDS
YPC
LONG
TD
FUM

Deebo Samuel

30.3
5
36
7.2
9
1
0

Jimmy Garoppolo

15.38
2
1
0.5
2
0
0

Elijah Mitchell

9.1
27
91
3.4
17
0
0

Jeff Wilson Jr.

2.8
10
28
2.8
6
0
0
Receiving
FP
TAR
REC
YDS
YPR
LONG
TD
FUM

Deebo Samuel

30.3
5
5
97
19.4
40
1
0

George Kittle

16
7
5
50
10
18
1
0

Brandon Aiyuk

5.6
4
3
26
8.7
21
0
0

Kyle Juszczyk

1.6
1
1
6
6
6
0
0

Jauan Jennings

1.3
2
1
3
3
3
0
0
Kicking
FP
FGA
FGM
PCT
LONG
XP

Robbie Gould

9
1
1
100
50

4

/

4

Team Defense
FP
PA
TD
SACK
FR
INT
YDS

SF

16
10
1
2
0
2
278
Game News
New #Rams Von Miller and Odell Beckham Jr are active for tonight's game against the #49ers.
Cooper Kupp is on his bye next week and I will still be starting him in fantasy out of respect.
Rams injury update: RB Darrell Henderson Jr. is being evaluated for a concussion.
Van Jefferson, a second-round pick from Florida in 2020, has really stepped up and shown a great playmaking ability in his second season
There is optimism that #Rams pass-rusher Von Miller, listed as questionable with an ankle injury, will play tonight, source said. He looked good in practice and did much more than last week. Barring a setback, he'll make his debut for LA.
Someone should tell Sean McVay that 31-10 doesn't really look better than 31-7
Losing Robert Woods has really showed up for the Rams....
Darrell Henderson Jr. has gotten banged up in seemingly every game the Rams have played this season but he's been able to battle through injuries all year. On Monday night, he was pulled from the game and evaluated for a concussion in the first half after taking just one carry and catching a pass for 6 yards.

He was replaced by Sony Michel at running back, with Michel running twice for 7 yards.

Rams injury update: RB Darrell Henderson Jr. is being evaluated for a concussion
Highest @PFF coverage grades lined up in the slot this season (min. 100 snaps): 1️⃣ #Bills Taron Johnson: 84.2 2️⃣ #Patriots Myles Bryant: 83.9 3️⃣ #Raiders Nate Hobbs: 79.0 4️⃣ #Rams Taylor Rapp: 76.8 5️⃣ #Rams Jalen Ramsey: 73.9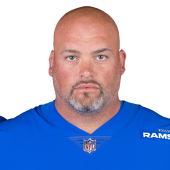 We are proud to announce that Andrew Whitworth is our Salute to Service Award Nominee. 🙌 The annual award recognizes NFL players, coaches, staff and alumni who honor and support military and veteran communities. More on @RamsCommunity Salute to Service efforts ⤵️
LA Rams Transactions: • Activated, from Practice Squad DT Marquise Copeland • Activated, from Practice Squad DB Jake Gervase
Von Miller starting opposite Leonard Floyd for the Rams defense.
I'm also contractually obligated to mention that the Rams are missing noted Athletic Football Show All-Star Sebastian Joseph-Day, which certainly doesn't help.
Go DJ @djjones_44#LARvsSF on ESPN/49ers app pic.twitter.com/hcGgjicC2m

— San Francisco 49ers (@49ers) November 16, 2021

The Rams got greedy at the end of the first half. On a fourth-and-8 with 18 seconds left in the second quarter they lined up for 35-yard field goal, but faked it. Punter Johnny Hekker threw to Kendall Blanton who was cut down in the open field by 49ers defensive tackle DJ Jones.

That was an incredible play by Jones, first to read it and second to make the tackle in the open field. That's not a comfortable spot for a defensive tackle and he played it like a natural
Brandon Aiyuk has been playing with some purpose the past three games.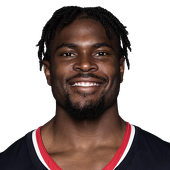 Jeff Wilson Jr. gains 5 yards with his first carry of the season.
That's three straight very good performances from Jimmy Garoppolo against good defenses, just as the 49ers now move to softer opposition on their schedule
Kyle Shanahan did not award game balls today. "We have to start to expect more games like that." #49ers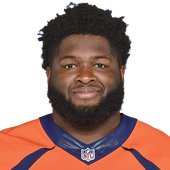 The #49ers sniffed out the Rams' fake FG attempt. D.J. Jones makes the open-field tackle.
Mitchell rushed 27 times for 91 yards in Monday night's 31-10 win over the Rams.
Mitchell had a few nice runs but often didn't find much room up front. While fellow tailback Jeff Wilson didn't either, finishing with 10 carries for 28 yards, wideout Deebo Samuel actually proved to be San Francisco's most efficient runner, taking his five handoffs for 36 yards and a touchdown. On the bright side, the game flow enabled Mitchell to accumulate a season-high in carries, slowing adding to his yardage total along the way. Nonetheless, he'll strive for more big plays in his next outing, which appears favorable with the 49ers facing the Jaguars in Week 11.
Not a pretty drive but ends in needed points for #49ers, who extend lead to three possessions on 50-yard field goal from Robbie Gould. That drive only covered 31 yards but lasted 6 minutes, 31 seconds. It's 24-7 with 4:38 left in the third.
Nick Bosa gets his sack, even through a blatant hold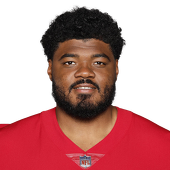 #49ers @DignityHealth Injury Update: Jaylon Moore is questionable to return with a knee injury. #LARvsSF
#49ers are up to 29 carries. They had 42 in their NFCC win over the Packers. (Raheem Mostert, who popped into the press box to say hello earlier, had 29 carries in that game). CC: @RMos_8Ball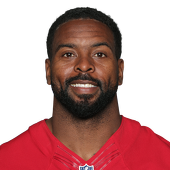 The 49ers have placed WR Mohamed Sanu and S Tavon Wilson on IR before tonight's game. The team elevated S Tony Jefferson from the practice squad as well.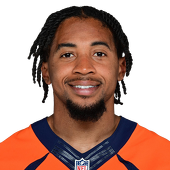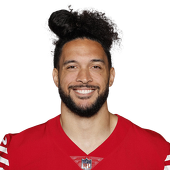 The 49ers will certainly sign up for physical pass coverage from Talanoa Hufanga on third downs… that's his game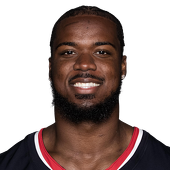 Azeez Al-Shaair turned into Dick Butkus over the last week. Nice rebound game for him so far.
#49ers inactives vs. Rams/ RB JaMycal Hasty (ankle) DL Maurice Hurst (calf) CB Dre Kirkpatrick (ankle) OL Colton McKivitz IR: WR Mohamed Sanu (knee), S Tavon Wilson (foot), RT Mike McGlinchey (quad)
49ers rookies Aaron Banks, Trey Sermon, Ambry Thomas and Deommodore Lenoir all will dress against the Rams.
#49ers starting defense DE-Nick Bosa DT-D.J. Jones DT-Kentavius Street DE- Arik Armstead LB-Fred Warner LB-Azeez Al-Shaair NB-K'Waun Williams CB-Emmanuel Moseley CB-Josh Norman SS-Talanoa Hufanga FS-Jimmie Ward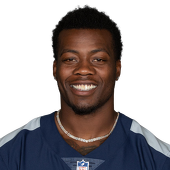 I'm not sure about this, but I believe I witnessed Arden Key making a sack.
The 49ers offense has given DeMeco Ryans the luxury of not having to use any blitz bullets yet, but the way this is going, Ryans can't hide forever. He's going to have to dial up a couple good ones to mask the 49ers' lack of 4-man pass rush
Niners FB Kyle Juszczyk told me before facing the Rams this would be an "Ice Bag," game because of the physicality. SF is dishing out the haymakers so far.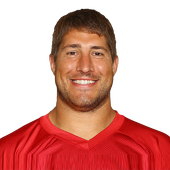 #49ers salvage a long field goal after a screwed up Alex Mack snap and illegal formation penalty to make it 24-7 with 4:38 left in the 3Q. SF is 7-9 on third down and own the time of possession battle 27:56-12:26.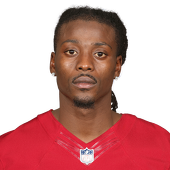 The 49ers on Monday night will get a key piece of their secondary back. Free safety Jimmie Ward is active for San Francisco after being listed as 'questionable' on the Week 10 injury report.

Here's who won't suit up for the 49ers:

RB JaMycal Hasty (ankle)DL Maurice Hurst (calf)CB Dre Kirkpatrick (ankle)OL Colton McKivitz

Ward's return comes at a good time with his replacement Tavon Wilson on injured reserve because of a foot injury.

A couple notable inactives are running back Hasty and Kirkpatrick. Their absences open the door for rookie running back Trey Sermon to be active, along with rookie cornerbacks Deommodore Lenoir and Ambry Thomas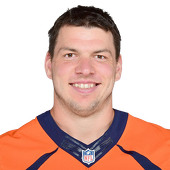 The 49ers already down starting right tackle Mike McGlinchey, but now his replacement could need a replacement. Rookie tackle Jaylon Moore, who's starting in McGlinchey's stead, is questionable to return with a knee injury vs. the Rams.

The injury was announced early in the second quarter.

Veteran Tom Compton will be his replacement.

Sign up for the Niners Wire email newsletter to get our top stories in your inbox every morning

Please re-enter your email address
Scoring Summary
| Team | QTR | TIME | SCORING PLAY | | |
| --- | --- | --- | --- | --- | --- |
| SF | 1ST | 1:59 | Jimmy Garoppolo passed to George Kittle to the right for 8 yard touchdown | 0 | 7 |
| SF | 1ST | 0:58 | Matthew Stafford pass intercepted to the right. Jimmie Ward intercepted Matthew Stafford for 27 yard touchdown | 0 | 14 |
| LAR | 2ND | 13:20 | Matthew Stafford passed to Tyler Higbee down the middle for 10 yard touchdown | 7 | 14 |
| SF | 2ND | 5:30 | Deebo Samuel rushed to the left for 8 yard touchdown | 7 | 21 |
| SF | 3RD | 4:43 | Robbie Gould kicked a 50-yard field goal | 7 | 24 |
| SF | 4TH | 11:15 | Jimmy Garoppolo passed to Deebo Samuel down the middle for 40 yard touchdown | 7 | 31 |
| LAR | 4TH | 3:52 | Matt Gay kicked a 37-yard field goal | 10 | 31 |
Full Play-by-Play
Injury Report
| Name | Pos | Injuries | Status |
| --- | --- | --- | --- |
| Von Miller | OLB | Ankle | |
| Robert Woods | WR | Knee (acl) | OUT |
| Dont'e Deayon | CB | Thigh | OUT |
| Johnny Mundt | TE | Knee (acl) | OUT |
| Brian Allen | C | Elbow | OUT |
| Sebastian Joseph-Day | NT | Chest | OUT |
| Travin Howard | ILB | Hamstring | OUT |
| Darious Williams | CB | Ankle | OUT |
| Justin Hollins | OLB | Pectoral | OUT |
| Brycen Hopkins | TE | Gameday Inactive | OUT |
| Cam Akers | RB | Achilles | OUT |
| Bryce Perkins | QB | Gameday Inactive | OUT |
| Tremayne Anchrum Jr. | G | Gameday Inactive | OUT |
| Ben Skowronek | WR | Thigh | OUT |
| Tutu Atwell | WR | Shoulder | OUT |
| Jake Funk | RB | Hamstring | OUT |
| Jacob Harris | WR | Acl | OUT |
| AJ Jackson | OL | Gameday Inactive | OUT |
| Chris Garrett | OLB | Gameday Inactive | OUT |
| Name | Pos | Injuries | Status |
| --- | --- | --- | --- |
| Tavon Wilson | SS | Gameday Inactive | OUT |
| Mohamed Sanu Sr. | WR | Gameday Inactive | OUT |
| Josh Norman | CB | Ribs | OUT |
| Dee Ford | DE | Back | OUT |
| Jason Verrett | CB | Torn Acl | OUT |
| Jimmie Ward | FS | Quad | OUT |
| Jaquiski Tartt | S | Knee | OUT |
| Raheem Mostert | RB | Knee | OUT |
| Kai Nacua | FS | Hamstring | OUT |
| Mike McGlinchey | OT | Quadricep | OUT |
| Arden Key | DE | Oblique | OUT |
| Tarvarius Moore | FS | Achilles | OUT |
| Maurice Hurst | DT | Calf | OUT |
| Dre Greenlaw | OLB | Groin | OUT |
| Deebo Samuel | WR | Calf | OUT |
| Justin Skule | OT | Acl | OUT |
| JaMycal Hasty | RB | Ankle | OUT |
| Javon Kinlaw | DT | Knee | OUT |
| Colton McKivitz | OL | Gameday Inactive | OUT |
| Dre Kirkpatrick | CB | Ankle | OUT |