| | | | | | |
| --- | --- | --- | --- | --- | --- |
| SF | 0 | 10 | 7 | 0 | 17 |
| LAR | 0 | 7 | 0 | 13 | 20 |
Odds Across Sportsbooks
| | SF | LAR | |
| --- | --- | --- | --- |
| Consensus | | | |
| DraftKings | | | |
| FanDuel | | | |
| SugarHousePA | | | |
| SugarHouseNJ | | | |
| Parx | | | |
| RiversCasinoPA | | | |
| Caesars | | | |
| PointsBet | | | |
| BetMGM | | | |
| Unibet | | | |
| Barstool | | | |
Green dot denotes best odds.
| | SF | LAR | |
| --- | --- | --- | --- |
| Consensus | | | |
| DraftKings | | | |
| FanDuel | | | |
| SugarHousePA | | | |
| SugarHouseNJ | | | |
| Parx | | | |
| RiversCasinoPA | | | |
| Caesars | | | |
| PointsBet | | | |
| BetMGM | | | |
| Unibet | | | |
| Barstool | | | |
Green dot denotes best odds.
Game Charts
SF0%
LAR100%
Game News
49ers' OT Trent Williams officially active today vs. Rams.
Jimmy Garoppolo, obviously emotional after this one, ends his press conference with: "I have no regrets for this year."
George Kittle points out that without Jaquiski Tartt's hustle play at the end of the first half against the Packers, the #49ers probably wouldn't have even made it this far.

Jaquiski Tartt: "That's a play I should make in my sleep." Respect for that man. He didn't run and hide.

Kyle Shanahan punted the ball on 4th & 2 from the Rams 45 with 10 minutes left in the 4th quarter
"It wasn't one play that cost us, it was a lot of plays" — #49ers safety Jimmie Ward.
Jeff Wilson, who is questionable with an ankle injury, is one of the #49ers on the field early. He's moving without a limp.
Rams RT Rob Havenstein has his hands full with Nick Bosa. Actually, his hands are literally full with Nick Bosa. Watch to see if he gets called for any holding penalties.

The #Vikings plan to conduct second interviews for their head coaching job next week with multiple candidates, including #Rams OC Kevin O'Connell and #49ers DC DeMeco Ryans, per sources … and it wouldn't be a surprise if Jim Harbaugh makes a visit, too. nfl.com/news/vikings-g…
Jalen Ramsey tried to mess with Robbie Gould after the kick. Courageous!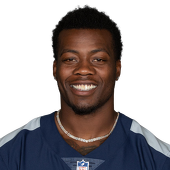 #49ers @DignityHealth Injury Update: Arden Key is being evaluated for a head injury. #SFvsLAR
Jimmy G has a really nice run. But the Trey Lance era in SF now begins.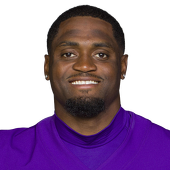 Trent Sherfield, who the 49ers signed for special teams, comes up with a big one there. The Rams will start at their own 3-yard line.

One of the 49ers on the field — Raheem Mostert. He's on IR, of course, but will be full healthy for upcoming season. He's scheduled to be a FA in March and team's decision with him will be interesting.
Jauan Jennings willed his way to that first down.

#49ers @DignityHealth Injury Update: Dre Greenlaw is questionable to return with a calf injury. #SFvsLAR
Azeez Al-Shaair to take over for Dre Greenlaw, who is down.
#49ers Fred Warner: "I know I'm going to be sick watching the tape. If we believe we're the No. 1 defense, we need to come out and play much better than we did." #NFCChampionshipGame
Elijah Mitchell is on the field at halfback after Deebo Samuel opened as the #49ers starter.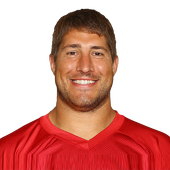 36-year old Alex Mack leveling defenders 20 yards downfield on Deebo TDs is so 49ers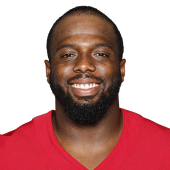 #49ers @DignityHealth Injury Update: LB Demetrius Flannigan-Fowles is questionable to return with a knee injury. #SFvsLAR
K'Waun Williams is on the ground. That will send in Dontae Johnson at NCB.
Big time throw - Jimmy Garoppolo. Big time catch - Brandon Aiyuk.
Garoppolo somehow kept that play alive, tossed it to JaMycal Hasty, but the RB couldn't gather it in and, well, it looks like the Rams are staying home for the Super Bowl.
This means both Trey Sermon and Trenton Cannon are active at RB. Last week, Aaron Banks was active and Jaylon Moore was not. That's reversed today due to Williams' ankle injury.
Great opening series for Ambry Thomas and the #49ers defense. Three and out.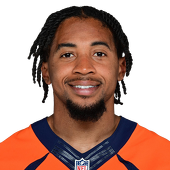 #49ers K'Waun Williams walks off with medical staff. K'Waun tipped first-quarter pass that Ward intercepted. Maybe a shoulder stinger? Will relay word once it's announced.
First guy to congratulate Ward & K'Waun on bench: Josh Norman
I once got told by Super Bowl appearance QB Matthew Stafford to "STOP FUMBLING THE **** BALL" and i think that's something I'll tell my grandkids
Odell Beckham, Jr. is not only heading to the Super Bowl with the Rams, he earned a $750K incentive for their win today. He's collected $2M in playoff win incentives this month, with a chance for another $1M with a Super Bowl win.
Cooper Kupp in 20 games played this season: - 170 catches - 2,333 receiving yards - 20 receiving TD. Just an unbelievably incredible run to the Super Bowl. pic.twitter.com/lkBRp2UJQD

Kyle Shanahan: I'd like to punt on a 4th and 2 in my own territory Sean McVay: please, sir -- allow me to burn a timeout first
All week long, @RamsNFL DT Aaron Donald said they were one win away from the Super Bowl. Now they're there, in their home stadium. Here is Donald - and Von Miller - after defeating the Niners in the NFC Championship @nflnetwork pic.twitter.com/b3DiqiY7YY
Rams said TE Tyler Higbee is downgraded to out due to knee injury.

49ers should be thanking Stan Kroenke for spending on that money for their new home stadium.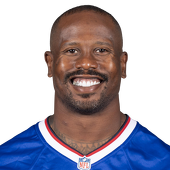 Von Miller going back to the Super Bowl. #9sports
Rams Injury Update: WR Van Jefferson (knee) questionable to return.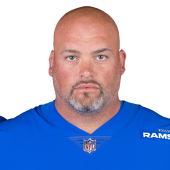 Rams OT Andrew Whitworth on making it back to the Super Bowl - and against the team where he spent his career before coming to L.A. @nflnetwork pic.twitter.com/Pxhw2aVW9M

Cam Akers back in the game for the Rams.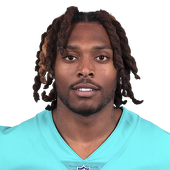 Jalen Ramsey picking the kicker to get in the face of is the least surprising thing I'll ever see in an NFL game.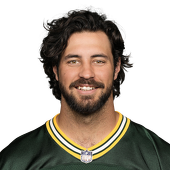 Third and 3 and you call a screen to Sony Michel? Sean McVay out-thought himself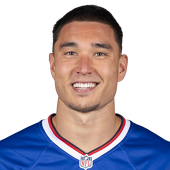 S Taylor Rapp, OL Joe Noteboom inactive + more ⤵️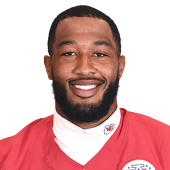 Trickeration ft. Kendall Blanton, like we all drew up!
Nick Scott has been playing out of his mind for three weeks now