Start Tank Dell vs. Calvin Ridley vs. Jordan Addison vs. Jaylen Waddle vs. George Pickens vs. Christian Kirk vs. Tutu Atwell vs. Courtland Sutton | Fantasy Football Week 4 WR Start Decision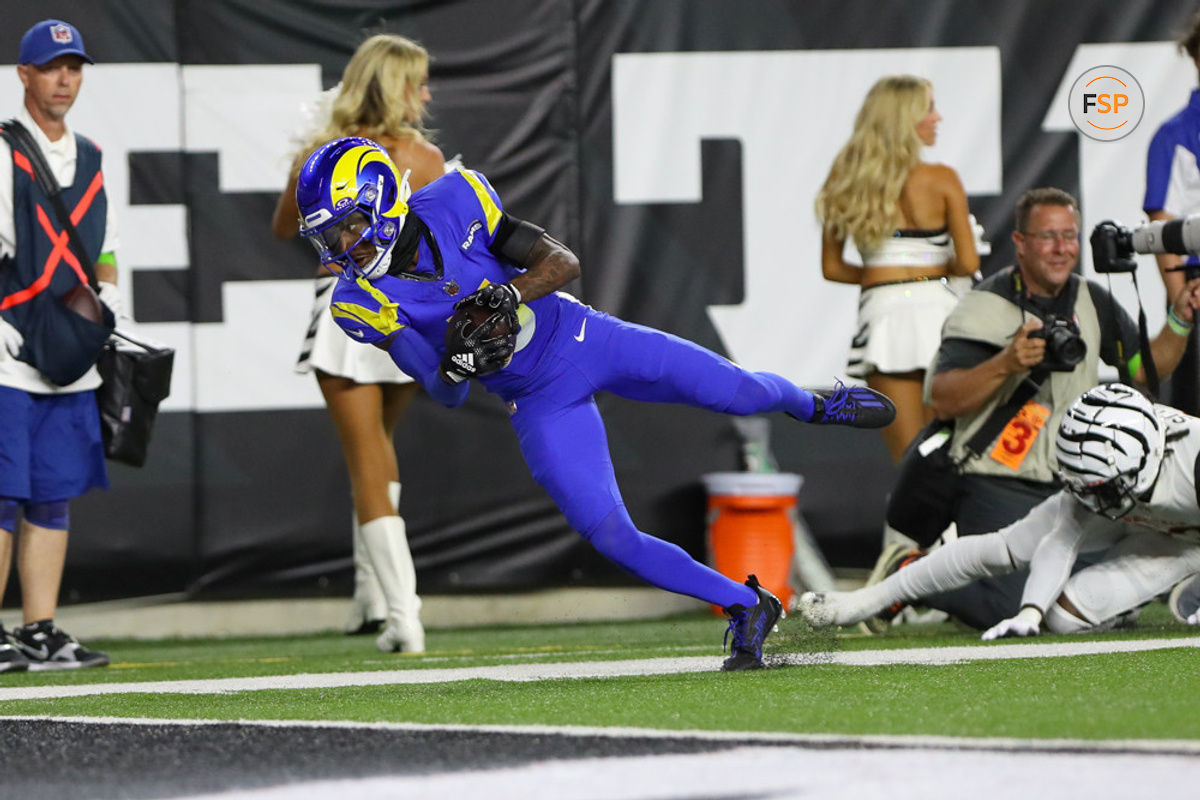 FantasySP's "Who Should I Start? tool seems to have a favorite player every week. This week, it's Houston Texans' rookie wide receiver Tank Dell.
Fantasy owners are wondering if he can start against Jacksonville Jaguars' Calvin Ridley and Christian Kirk, Minnesota Vikings' Jordan Addison, Miami Dolphins' Jaylen Waddle, Pittsburgh Steelers' George Pickens, Los Angeles Rams' Tutu Atwell and Denver Broncos' Courtland Sutton. Have a couple of these guys on your team and aren't sure who to start? Let me lend a hand.
Tough start decision? We have you covered. Find out in depth stats, red zone opportunities, projections, breaking news, and crowdsourcing real fantasy owners faced with the same start/sit decision. Check out our Who Should I Start tool. 
Why You Should Start Tank Dell
Dell has already racked up 251 yards and two touchdowns on just 15 catches and 21 targets through three games for the Texans. He leads the team in fantasy points scored. That all comes while playing the fourth-most snaps among the team's pass catchers.
Dell and the Texans will be going up against the Steelers in week 4. The Steelers' defense has allowed the fifth-most fantasy points to opposing receivers so far.
After his strong start, Dell is up to 39th in our week 4 wide receiver projections.
Why You Should Start Calvin Ridley
Ridley has been the most-targeted Jacksonville pass catcher through three games, with 26 targets. His targets have dropped from 11 to 8 to 7 so far.
Ridley has caught 13 passes for 173 yards and one touchdown. He's caught two of his four red zone targets.
Fellow Jacksonville receiver Zay Jones will miss this Sunday's game against the Atlanta Falcons in London, while Jamal Agnew is questionable. That could mean more targets for both Ridley, and Kirk, who we'll be discussing shortly.
Atlanta is one of the better teams in defending opposing wideouts, with just 28 fantasy points a game allowed. Ridley ranks behind Kirk in our week 4 projections, sitting in 28th overall.
Why You Should Start Jordan Addison
Addison is off to a fine start to his rookie season despite being a third or fourth option in the passing game. Addison has caught 13 of the 19 passes thrown his way.
The rookie is up to 185 receiving yards and a pair of touchdowns. He's been targeted twice in the red zone, but didn't haul in either.
The Vikings will square off with the Carolina Panthers this weekend in a battle of winless teams. Carolina has allowed the fourth-least fantasy points to opposing receivers so far.
Addison is ranked 42nd overall in the receiver projections, behind teammate Justin Jefferson but ahead of K.J. Osborn.
Why You Should Start Jaylen Waddle
Waddle is back for the Dolphins after missing their week 3 70-point explosion against the Broncos. He missed the game with a concussion.
In the first two weeks, Waddle produced 164 yards on eight catches and 11 targets. He has not scored or been targeted in the red zone yet.
Miami has a big matchup with the Buffalo Bills looming. The Bills have been stout against the pass, ranking second in the league in terms of fantasy points allowed to opposing receivers.
Waddle is ranked 25th overall in our wideout projections. Teammate Tyreek Hill is the No. 1 option.
Why You Should Start George Pickens
Pickens has been the most-targets Steelers' pass catcher through three weeks of play. He's caught 13 of the 23 passes thrown his way.
PIckens has turned his receptions into 238 yards and a touchdown, which helps him lead the team in fantasy points. He's made one grab on two red zone looks.
Pickens will be going up a Texans' defense that ranks in the top 10 in the league so far against opposing wideouts.
Pickens is ranked 18th in our projections for week 4.
Why You Should Start Christian Kirk
Like Ridley, Kirk also has 173 receiving yards and a touchdown this season. Kirk has needed three more catches (16) to reach those numbers.
Kirk has played the second-most snaps, just 11 behind Ridley. He has not been targeted in the red zone yet, but that could change this week with Jones out.
Kirk slots in 17th in our week 4 projections.
Why You Should Start Tutu Atwell
While Puka Nacua has stolen most of the early season headlines, Atwell has also produced at a high level for the Rams so far. Atwell has 17 grabs on 26 targets.
Atwell has turned his receptions into 246 yards and a touchdown. He's caught one of the two targets in the red zone.
Atwell and the Rams will face off against the Indianapolis Colts this weekend. The Colts have allowed opposing receivers to score an average of 43 fantasy points a week.
Atwell is ranked 36th in our projections, behind Nacua (9th) but ahead of teammate Van Jefferson (62nd).
Why You Should Start Courtland Sutton
Sutton has gotten off to a strong start for the Broncos. He's caught 17 passes on 23 targets for 189 yards and two scores. He's tied with Marvin Mims for the most fantasy points on the team.
Sutton has been looked at often in the red zone, making four catches on five targets. Both marks lead the team.
Denver will take on the Chicago Bears in another battle of winless teams. The Bears' defense has been average against opposing wideouts so far, with 36 fantasy points per week allowed.
Sutton is the top-ranked Denver receiver for week 4, ranked 20th overall. 
Final Numbers and the Recommended Start
Since many fantasy owners are wondering about Dell, we'll focus on his numbers here. Dell is the preferred starter over Sutton, Addison and Kirk. In the cases where he isn't the preferred starter, many fantasy owners are still starting Dell, whether that be in another WR spot or as a flex.
Dell has one of the more favorable matchups on paper, but I would not start him over everyone in this discussion. I'd agree with the decisions most fantasy owners are making and take Atwell, Pickens, Ridley and Waddle over him, in that order overall.
I like the Rams to pass all over the Colts, and Atwell will be one of the bigger contributors to that. Pickens has a tougher matchup, but being the top target for the team, I like his chances to pass his projections this week. Ridley also has a tougher matchup, but with Jones out, Ridley will get more work than he has in the past couple weeks. Waddle is also against a strong defense, but after what the Dolphins showed last week, I still think Waddle can produce a strong showing.
I'd take Dell next given his performance so far and his easier matchup. I would go with Kirk next, then Sutton and finally Addison.
Kirk will benefit from Jones being out, but his targets have been too inconsistent for me to take him any higher. Sutton's targets have grown in each passing week, so I think the Bears will try and take him away more, which will hurt his overall numbers. Addison is hard to put above the others seeing as he's a No. 3 option in the passing game.
These seven wideouts have all produced enough in the early going to where you should feel safe starting any of them. They are all top two wide receivers for their teams and should all be at least solid fantasy plays this weekend.
#tank-dell
#calvin-ridley
#jordan-addison
#jaylen-waddle
#george-pickens
#christian-kirk
#tutu-atwell
#courtland-sutton