Best NFL DFS Plays Week 4: Keenan Allen, Kyren Williams, Tony Pollard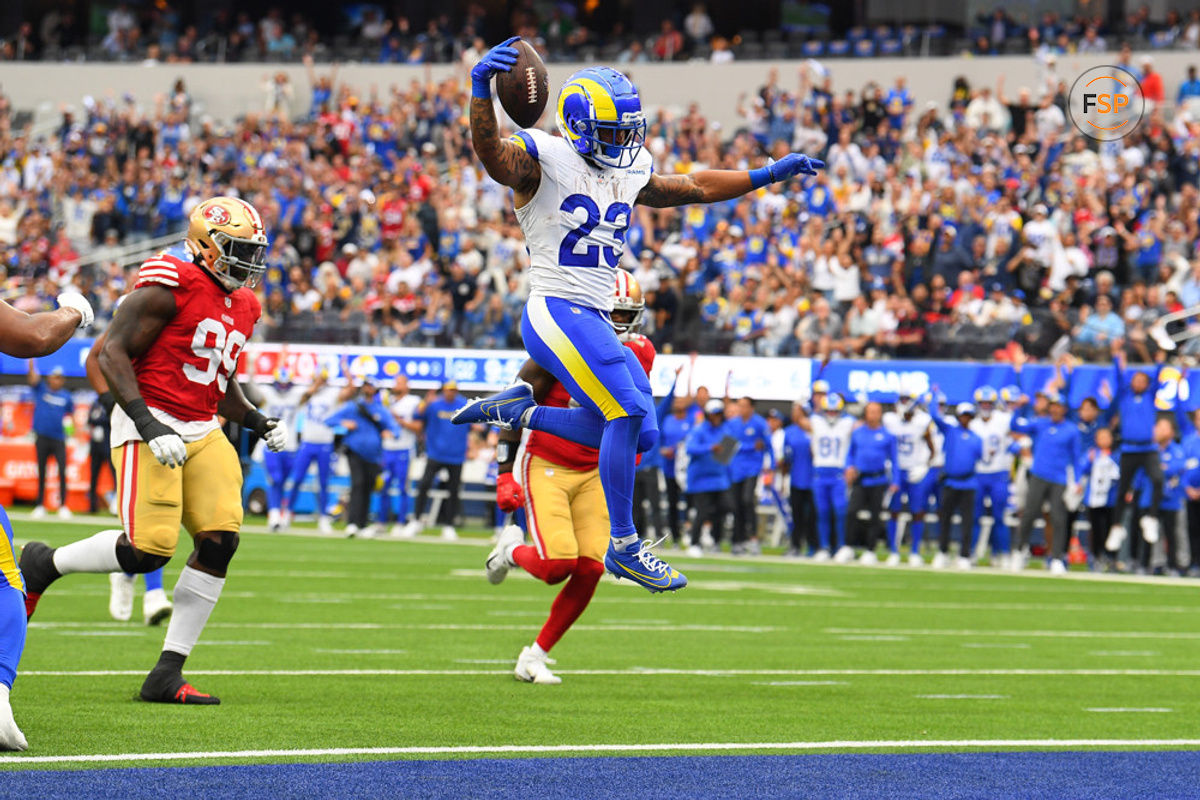 Best DFS Quarterback Plays Week 4
I think the Dolphins are going to give Allen a lot of room to complete shorter passes so he doesn't beat them deep. With that in mind, Allen should take advantage of that and throw to Kincaid and Stefon Diggs as much as possible. He should put up about 300 yards and at least one touchdown and could have another 30-40 yards rushing too.
Jones was one of my favorite quarterbacks coming into the season specifically due to his rushing ability. He's been underwhelming thus far, but Seattle struggles in pass coverage, and if Jones gets 250 passing yards to go along with 50 yards rushing, he could have another 30-point week.
What I always like to do is find a game that I think is going to be very high scoring and then I look at the underdog and see who's playing quarterback. I really like the Chargers at home, but if I think the Raiders are going to keep it close (I do) I think it's going to be because Garoppolo gets them there. Let's put him down for 280 yards and two touchdowns, which makes him a great value in DFS. If by any chance Garoppolo is out with a concussion, I am completely fine substituting rookie QB Aidan O'Connell, who looked terrific in preseason and could be the heir apparent to the job.
Sync your league with the Fantasy Assistant to get rankings, waiver help, trade suggestions, optimal lineups, and more. Not sure Who You Should Start? We can help. Utilize our fantasy football trade analyzer for trades.
Best DFS Running Backs Plays Week 4
Bill Belichick always likes to take away the one thing an opposing offense wants to do, and we know how badly the Cowboys want to run the football. That said it's really hard to stop Pollard who is not only shifty but has a gear that most other players don't have. He was slightly underwhelming last week, but I think he rectifies that against New England.
Williams has all the opportunities in the world in the Rams' offense and I think this game against Indianapolis might just be an underrated potential track meet. I think he can have somewhere between 20 and 24 touches, and if he does, he may easily go 3X.
The Broncos were embarrassed last week in Miami, and I think they have revenge on their minds against Chicago. This is one of those games that Sean Payton won't be afraid to pile on the points, and I think that benefits Williams, who should probably have about 80 rushing yards and a touchdown.
Best DFS Wide Receiver Plays Week 4
Adams seems like a man on a mission right now, and the Raiders are desperate for a win. The Chargers are struggling to cover anybody, and this feels like another week where Adams catches 10-12 balls for 120 yards and a touchdown.
No Mike Williams means that Justin Herbert is going to have to lean on Keenan Allen even more than he already has done. Allen could really be in line for about 14 targets, which means we could be looking at 10 receptions for 100 yards and a good chance at a TD.
Statistically speaking the Colts are really bad against WR1s, and Nacua has been dominating all season long. It's strange to think that he actually was underwhelming last week against Cincinnati and he still had a good game, but that just shows you how outstanding he's been thus far this season.
Best DFS Tight End Plays Week 4
Kittle always seems to have the Cardinals' number because he doesn't have to stay in and block as much because their pass rush isn't elite. I think he finds his way to the scoreboard with a touchdown this week, making him one of the better plays on the slate.
Pat Freiermiuth, Steelers
The Texans have always struggled covering opposing tight ends, and Kenny Pickett looks to Freiermuth in the red zone. I think there's a good chance that he gets about 50 or 60 yards and a touchdown.
We haven't heard much from Kincaid thus far this season, but I'm thinking that we're going to see a lot of underneath routes from him and he has that perfect size advantage to take advantage of this matchup. I'm thinking he could have seven or eight targets and maybe six receptions for 60 yards with a chance at a touchdown.
#nfl-dfs
#week-4
#keenan-allen
#kyren-williams
#tony-pollard