Fantasy Impact of Returning Stars: Alvin Kamara, Cooper Kupp, Jonathan Taylor, Jeff Wilson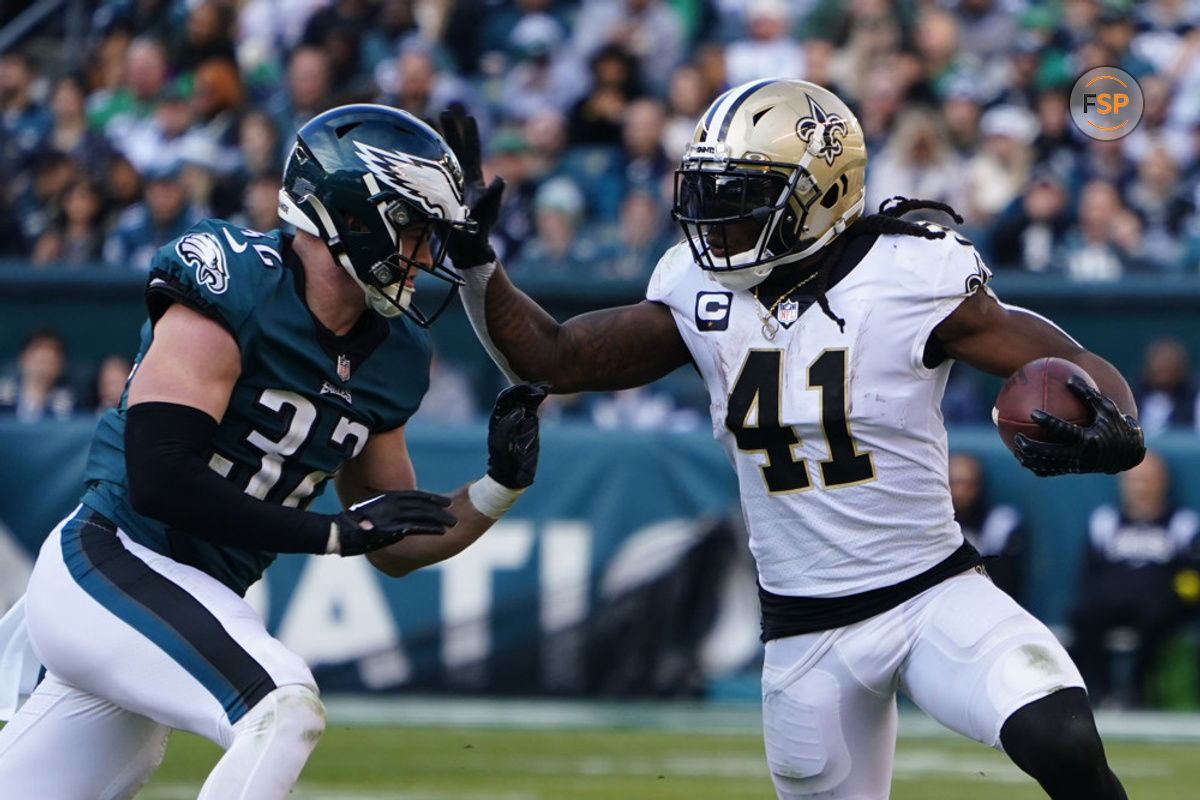 Whether it's due to suspension or injury, there are a bunch of players eligible to return to the field soon who haven't played yet this season. We need to take a look at how they fit in and what impact they have on your fantasy players. 
Explore the best in-season tool to manage lineup/start decisions including predictive waiver analytics to help prioritize waiver pickups, projections, auction values, trade suggestions, trade value charts, rest of season rankings, power rankings, and tons more with Fantasy Assistant.
The Saints' top running back was suspended for the first three games of the season for an incident that happened at a casino. He is set to return this week. This could have been a fantasy disaster, but things fell into place almost perfectly. Jamaal Williams went on injured reserve the week talented rookie Kendre Miller returned and now Kamara slides back in. Williams complements Kamara's skill set a bit better, nevertheless, you can see how this plays out.
Kamara will come in and play the same role he has played for years and Miller will play the "Mark Ingram role." Perhaps not immediately, but we expect to see a 60/40 split leaning in Kamara's favor moving forward. However, when Williams returns in three weeks, it will be very interesting to see how he is re-integrated into the offense assuming both Kamara and Miller are healthy. It could become a mess with Williams returning strictly as a touchdown vulture.  
We obviously have to talk about Kupp. He was a first-round pick drafted to be an elite WR1 and Puka Nacua has been unbelievable in his absence. However, there is one thing we want to touch upon first. While Kupp is eligible to return from injured reserve in Week 5, we don't believe he will. We aren't sure he plays more than a few games all season. His injury is extremely concerning and even if he returns we don't trust that he re-injures his hamstring. This isn't us being negative, it's us being realistic.  
Now that that's out of the way, let's cover this return on the basis that he is coming back at 100%. Kupp's return would significantly diminish Nacua's target share. With that said, Nacua would still remain a relevant fantasy receiver. His ceiling would just be lower and his floor higher. We would view Kupp as a WR1 of course and Nacua as a WR3 or flex option. Tutu Atwell would still be worth rostering, but we would expect him to be much more volatile. He hasn't seen less than eight targets in a game this season and that's not sustainable if he's on the field with both Kupp and Nacua. His big play ability will still give him an upside.  
This is another situation that is tough to gauge. Taylor was placed on IR with an "ankle injury." His absence goes far beyond that though. He has serious issues with the Colts organization and we aren't sure that he plays for the team again. There is a chance he remains on IR until the team is able to trade him. Owner Jim Irsay has botched this situation so badly that it's really tough to figure out how this plays out. 
Again, we are going to assume that Taylor comes back healthy and eager to play for the Colts. Zack Moss has been incredible the past two games and Taylor would crush his value. Taylor steps in as an RB1 and Moss is little more than a handcuff. The best-case scenario is JT doesn't return to the Colts. Moss can retain the starting job in Indy that he's thriving in and Taylor can be traded to a team like the Tampa Bay Buccaneers and get his money. Everyone would win in that situation.  
   
Wilson's return is suddenly very relevant after Week 3 when the Dolphins' running backs went absolutely nuclear in a way we've never seen before. The Miami running backs posted 351 rushing yards, 90 receiving yards, and scored eight TDs. De'Von Achane rushed for 203 yards, caught four passes for 30 yards, and scored four TDs. Raheem Mostert Caught seven passes and totaled 142 yards from scrimmage scoring four TDs. Even Chris Brooks rushed 66 yards. So this backfield has a ton of value. But what happens when Wilson is back? He was projected as the co-starter with Mostert to start the season. 
The good news is Wilson, Mostert, and Achane will all have value even with all three of them active. Unfortunately, it will be very tough to predict week-to-week. These backs are going to have huge weeks, but they are going to frustrate fantasy owners in a major way. They will be too good to cut, and too volatile to start. Hopefully it doesn't play out that way, but that's the way it's looking. 
#alvin-kamara
#cooper-kupp
#jonathan-taylor
#jeff-wilson