Start Nico Collins vs Zay Flowers, Jakobi Meyers, Tutu Atwell, Jordan Addison, and Christian Kirk | Week 3 WR Start Decisions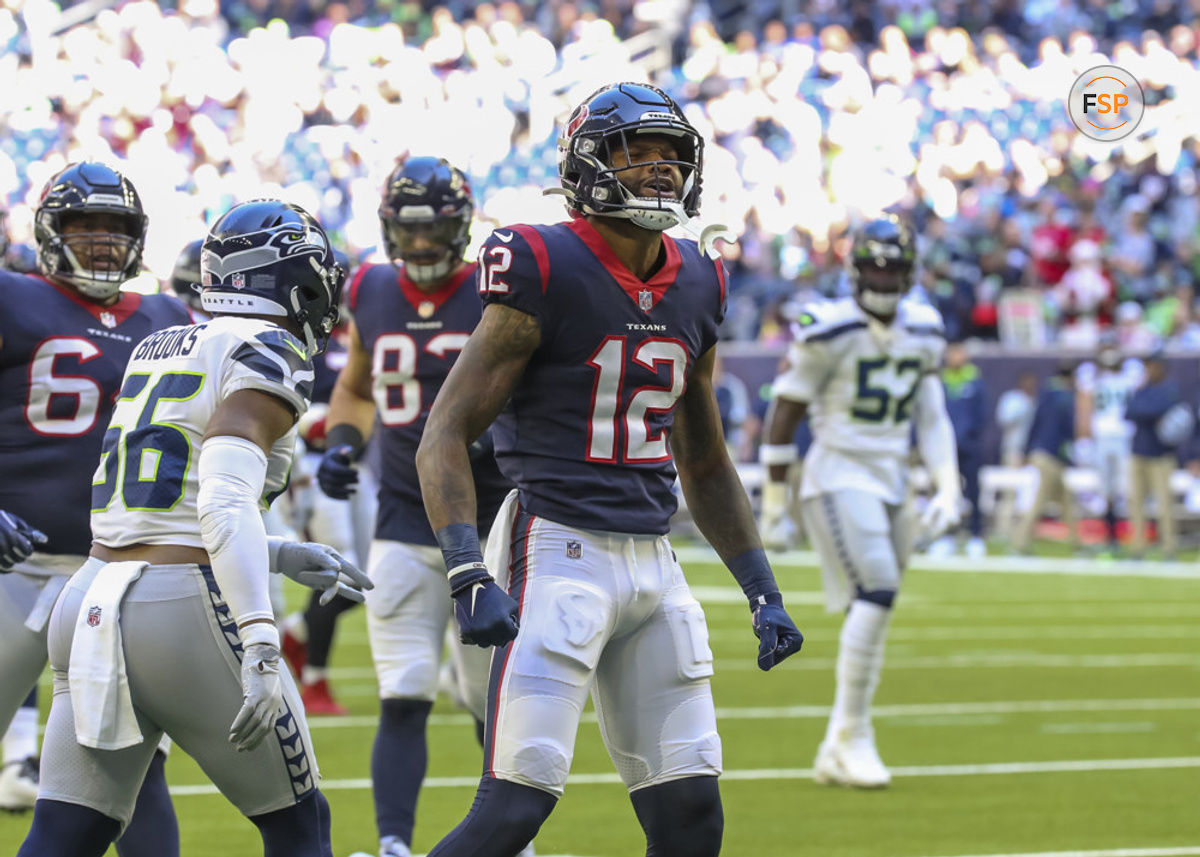 You have a ton of questions about who to start Nico Collins over and who to start over him.  We listened and we are going to let you know when to start 'em and when to sit 'em. 
Here at FantasySP, we offer our Advanced Start/Sit app. It's the best on the market and an absolute must for all serious fantasy players. Questions about Joshua Kelley have been overwhelming from fantasy team owners. We are going to take the time to personally break down a few start/sit decisions involving the Texans wide receiver. We will be doing this with your top questions all season. 
Start/Sit
These are two guys who looked like safe but not exciting options during the draft process this summer. That couldn't be further from the truth through two weeks. Collins has seen 20 targets through two games and turned them into 13 receptions for 226 yards and one TD. Meyers missed Week 2 with a concussion, nevertheless, before getting hurt in Week 1 he caught nine of his 10 targets for 81 yards and two TDs. Both guys have shown out with a limited sample size so far. 
The Texans are throwing much more than expected this season and Collins has been the biggest beneficiary of that. There are concerns surrounding rookie QB CJ Stroud this week though as he deals with an arm injury. His 10 targets per game feels unsustainable, especially with Robert Woods and Tank Dell also getting significant work, but seven or eight per game feels likely. We expect the Texans to continue to air it out and Collins to be that top guy with Dell emerging and Woods eventually fading. His matchup this week against the Jacksonville Jaguars is a good one as they currently sit as the eighth-worst pass defense in the league this season.  
Meyers is a very good player, but his production feels unsustainable. He had two TDs in Week 1 after catching eight TDs in four years with New England. There is also one other major variable. During his monster season opener, he outperformed and saw more volume than Davante Adams. That's just not going to keep happening. The Raiders also face a much better defense in the Pittsburgh Steelers who rank 16th in the league against the pass. While Nico looks like a potential breakout star this year, Meyers will likely revert to a safe and dependable, but low-ceiling option. 
Start: Collins 
Start Nico Collins vs. Zay Flowers
As good as Collins looked, Flowers has looked better. The Baltimore Ravens' rookie is electric on the field and he's only played two NFL games. He's caught 13 of his 15 targets for 140 yards this season and now Odell Beckham has been ruled out for Week 3. The Ravens take on the Colts this season who have allowed the fourth-most yards through the air so far this season. Collins does have the better number so far this season, but we think that changes this week for a number of reasons. Flowers is the more physically gifted player with the better matchup. Combine that with Collins's QB being banged up and Flowers's target competition being sidelined and it's enough for us to go with the rookie.
Start: Flowers
Start Nico Collins vs. Tutu Atwell
This was a tough Start/Sit call, but ultimately it comes down to the matchup. Atwell has seen 17 targets already this season and made the most of them racking up 13 receptions for 196 yards. However, the Los Angeles Rams are taking on the Bengals who have allowed the ninth-fewest passing yards this season with just 190.5 yards per game. With the Bengals' defense and Puka Nacua seeing so many targets, it would be tough to start Atwell over Collins. If Joe Burrow ends up sitting out this could be an even lower-scoring affair with more running, which will only make things worse for the passing attacks. 
Start: Collins
Addison is a really tough player to judge right now. The Minnesota Vikings' 2023 first-round pick has great fantasy numbers so far. Through two games he has seven receptions for 133 yards and two TDs on 11 targets. With that said, the vast majority of his production has come on two plays. A 39-yard TD in Week 1 and a 62-yard TD in Week 2. There has to be concern that if he doesn't get that one big play he won't do much to help your team. His 11 targets are almost half as many as what Collins has seen so far this year. Conversely, he has only played two NFL games and he could only be scratching the surface of what he's capable of. The final factor comes down to the matchup. The Vikings take on the Chargers who have the worst pass defense in the league. This game is going to be an absolute shootout and there should be plenty of fantasy points to go around for Addison to get his. 
Start: Addison
The first two weeks of the season has been very telling for Kirk. We believe they have been a microcosm of what his season will be. His outlook in one word is "inconsistent." In Week 1 he caught one of three targets for nine yards. Then in Week 2 he caught 11 of 14 targets for 110 yards. This will likely become a trend all season which will frustrate fantasy owners. The good news for Kirk this week is that Zay Jones has been ruled out which should lead to more targets. However, he goes up against a Texans pass defense that was sneaky good last year and so far this year is top 10 in the NFL against the pass. In this literal head-to-head matchup between Collins and Kirk, we're going to have to go with Collins. 
Start: Collins 
#nico-collins
#jakobi-meyers
#zay-flowers
#tutu-atwell
#jordan-addison
#christian-kirk