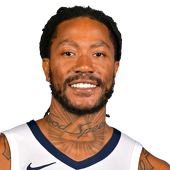 BLOG / COLUMNIST

NEXT
|
PREV

Posted 1 day ago. via fanhouse.com
TNT's NBA sideline reporter Craig Sager remains sidelined to start the 2016-17 season as he continues his fight against cancer.Here is Kerr:TNTHere is Popovich. David Aldridge, who is filling in for Sager, also got in on the action.TNTThe ties are clearly related to the suit Sager wore during ESPN's ESPY awards, during which Sager gave a moving speech about appreciating time while fighting cancer.TNTThe Warriors even gave out #SagerStrong t-shirts to the fans at Oracle Arena in Oakland.TNTThis is related to the t-shirt that can be ordered to support cancer research.TNTFollow AOL Sports on Facebook, Instagram and Twitter.NBA Power Rankings:More from Business Insider:Jurors took photos with Derrick Rose less than an hour after finding him not guilty in civil rape trialDerrick Rose cleared in civil rape trialThe NBA sent players to Google, Facebook, and more to help answer one of the biggest questions of their careers - life after basketballPermalink|Email this|LinkingBlogs|Comments
FANTASY ANALYSIS

NEXT
|
PREV

Posted 1 day ago. via rotoworld.com
Derrick Rose said that he's still adjusting to running the triangle offense. "Towards the end, when you saw us running it, it was just us trying to get used to it so it's not that foreign," Rose said. [...]
LOCAL NEWSPAPER

NEXT
|
PREV

Posted 1 day ago. via New York Post
Heres how the new-look Knicks graded out in their debuts: Derrick Rose: Looked overanxious with four turnovers in the first half and just one assist all game. Had some great moments exploding to the rim but rust was evident as expected. Grade: C Courtney Lee: Had a quiet preseason and showed little in his debut,...
VIDEOS

NEXT
|
PREV

RELATED NEWS

NEXT
|
PREV

Posted 22 hrs ago. via New York Post
Carmelo Anthony was talking about his new teammate and his newest sidekick, Derrick Rose, maybe 40 minutes after the Knicks had opened their season with a humbling 117-88 thrashing at the hands of the Cavaliers on Tuesday night. Specifically, he was discussing the period of adjustment confronting Rose: old team to new, old system to...
Add or Drop Derrick Rose?
Top
The current trend indicates that there has been minimal movement in terms of ADDS or DROPS for Rose. In the past week his own percentage has decreased by 1.42% . Meanwhile his start percentage has decreased by 32.59% .
In the past 30 days, the highest own percentage for Rose is 99% and his lowest is 91.03%. In terms of start percentages, his highest start percentage is 86.46% and lowest is 37.05%.
Derrick Rose Injury News
Top
DATE
OPP
M
FG
PTS
AST
STL
REB
BLK
TO
FPT
Diff
10/25
@CLE
30
7/17
17
1
0
3
1
4
19
37
Totals:
30
7/17
17
1
0
3
1
4
19
Derrick Rose Fantasy Graph
Top
Fantasy Chart Loading...