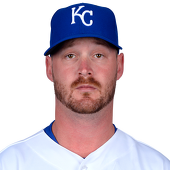 (click date to expand)
[+] November 13th 2013

1 Updates
Posted 1625 days ago. via espnchicago.com
When Theo Epstein was hired as president of baseball operations by the Chicago Cubs two years ago, he brought along a promise of building a sound foundation that would lead to sustained success by sticking to their plan even when the results aren't always what they'd hope. The point of committing to a thought-out process isn't to eliminate failure altogether -- that is an impossibility. The point is to minimize failure. For every Travis Wood, there will be an Ian Stewart.
Add or Drop Travis Wood?
Top
The current trend indicates that there has been minimal movement in terms of ADDS or DROPS for Wood. In the past week his own percentage has decreased by 0.09% . Meanwhile his start percentage has remained steady.
In the past 30 days, the highest own percentage for Wood is 0.24% and his lowest is 0.00%. In terms of start percentages, his highest start percentage is 0% and lowest is 0.00%.
Travis Wood Injury News
Top
DATE
OPP
INN
K
WLK
ER
DEC
ERA
WHIP
PTS
Diff.
Totals:
0.0
0
Travis Wood Fantasy Graph
Top
Fantasy Chart Loading...