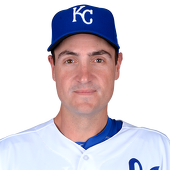 (click date to expand)
[+] January 21st 2016

2 Updates
Posted 492 days ago. via masslive.com
The Boston Red Sox moved quickly this offseason, trading for Craig Kimbrel and signing David Price and Chris Young before the start of the Winter Meetings.
Posted 492 days ago. via Boston Herald
The Red Sox didn't just turn out the lights, lock the doors and stop going to work after they acquired Craig Kimbrel, Chris Young and David Price early in the offseason.According to general manager Mike Hazen, they've been considering other moves, too.
Add or Drop Chris Young?
Top
The current trend indicates that there has been minimal movement in terms of ADDS or DROPS for Young. In the past week his own percentage has decreased by 0.6% . Meanwhile his start percentage has increased by 1.43% .
In the past 30 days, the highest own percentage for Young is 3.91% and his lowest is 1.46%. In terms of start percentages, his highest start percentage is 71.11% and lowest is 36.36%.
Chris Young Injury News
Top
DATE
OPP
H
HR
R
RBI
SB
BB
AVG
PTS
Diff.
05/21
@MIN
N/A
nan
nan
7
26
05/14
BAL
N/A
nan
nan
2
21.34
05/09
@TB
N/A
nan
nan
-2
33
05/02
CHW
N/A
nan
nan
8
22
04/25
@CHW
N/A
nan
nan
0
28.5
04/23
@TEX
N/A
nan
nan
2
28.5
04/21
@TEX
N/A
nan
nan
5
32
04/12
OAK
N/A
nan
nan
-2
28.34
04/09
@HOU
N/A
nan
nan
2
24.34
04/05
@MIN
N/A
nan
nan
1
28
Totals:
21
Chris Young Fantasy Graph
Top
Fantasy Chart Loading...