Feature Overview
Mobile Ready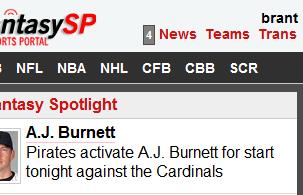 Browse to FantasySP.com on any mobile phone and you will be redirected to our streamlined mobile site. Colors are vibrant and text is EASILY readable as you browse the site. It is designed to load fast on all devices, whether you are on Wifi or even AT&T's network.
Access FantasySP on your mobile phone at m.fantasysp.com.
My News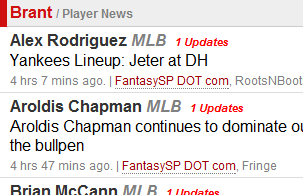 Our mobile site features the same stats and news for your players, except in a smaller package. You have access to team-by-team breakdowns of each player, the latest news, and the number of updates per player.
Checking player news on the go is easy and powerful.
My Teams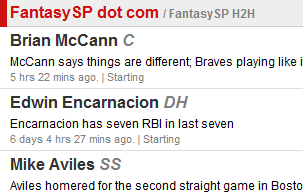 The mobile site also gives you the option to browse player news by team. You will find all of your synced fantasy teams available by clicking "Teams" on the top right. Just like the desktop site, you can easily tell when it was last updated and each player will have their line-up status: active, bench, and injured reserve.
Team News on the go lets you check lineups and latest player news.
Player Search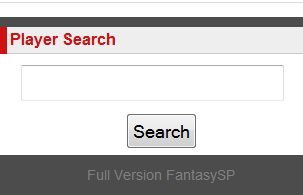 Just like the desktop site, we offer player searching so you can easily jump to a specific player's page. Player searching gives match suggestions based on partial player names.
Searching and navigating to player pages is mobile optimized.
My Transactions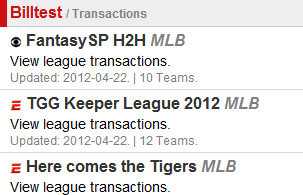 We organize all of your league transactions and make them accessible on our mobile site. You can find your ESPN, Yahoo!, or any other of our 7 supported league transactions in one spot. Why bother with multiple apps from different websites when our mobile site simplifies the process?
All of your synced league's transactions can be easily accessed on our mobile site.