Feature Overview
News Aggregator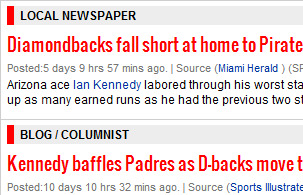 We are a news aggregator and proud of it. We hand-picked hundreds of top sites around the internet to provide you with the best coverage possible. We cover 8 major sports and collect news from blogs, columnists, local newspapers, and fantasy sites. We do not get paid by sites and we do not play favorites. All we care about is organizing the web for you.
Our news engine is powered by hundreds of the best sites.
Speed of News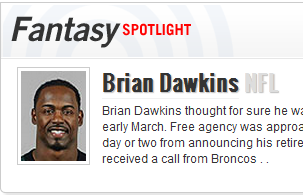 Our site is optimized to analyze, categorize, and serve up the news as fast as possible. We are constantly scanning the internet for new stories. Collectively we bring you the news faster than any single website. If news about your player is out there, we will find it.
The speed our of news is unmatched.
Real-Time Trends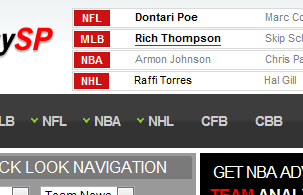 We analyze so much news that we can detect real-time player trends before most other websites can even write about them. We call these Player Alerts and Player Trends. So how does this benefit you? Imagine being emailed within 15 minutes of a serious injury about your player. You can react accordingly and hit the waiver-wire before most people even heard of the news. How's that for an edge?